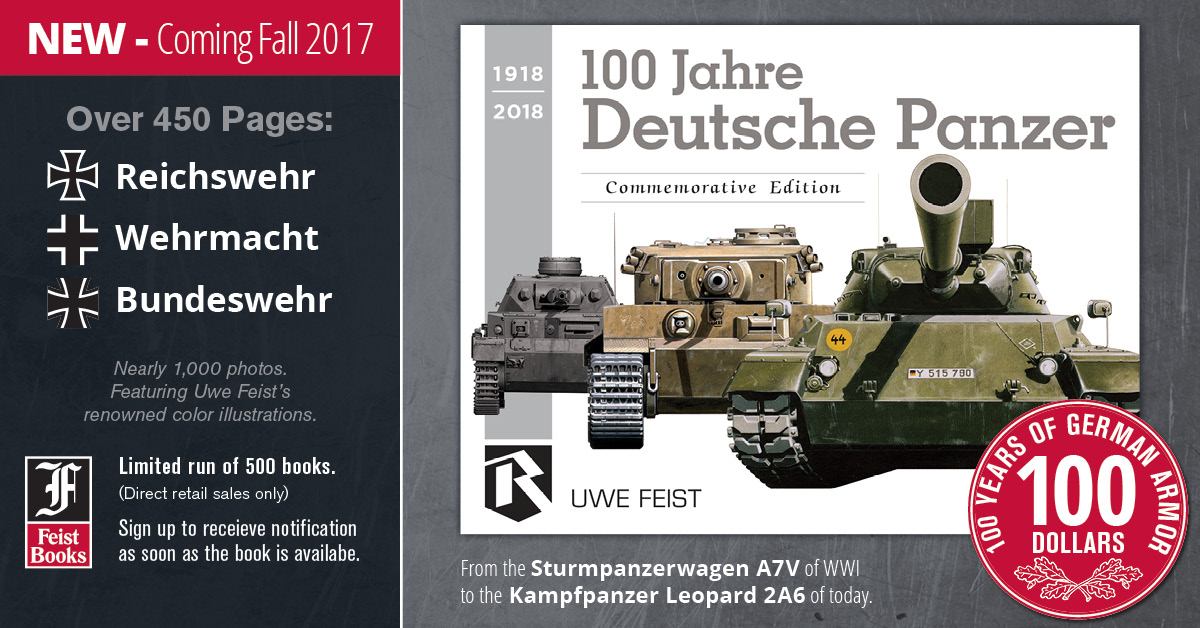 For 50 years Uwe Feist and Ryton Publications (now Feist Books) has been the leader in high quality Military Vehicle & Vintage Aircraft reference books. Featuring Uwe Feist's own detailed artwork, these books are highly valued by modelers, historians and collectors.
Uwe Feist has also for many years collected WWII militaria and been involved in acquiring, brokering, and restoring rare military vehicles for collectors worldwide. Feist Books will feature some select items made available through his efforts.

Due to increases in cost & rate of damaged on our international shipments, Feist Books is no longer able to ship outside of the United States at this time. We are sad to have to make such an announcement and apologize for the inconvenience.