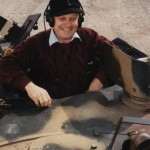 Uwe Feist is a historian and illustrator with many publications to his name. He created the Aero Armor Series, the Squadron/Signal Series and cooperated with Walter Spielberger in the "Militärfahrzeug" Series published by Motorbuch Verlag, Stuttgart. Uwe Feist has also joined forces with Bruce Culver to create an all new book series of military subjects.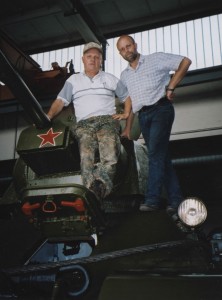 For many years Mr. Feist's extensive travels have taken him to the former Eastern Block countries for research and for procurement of military vehicles and equipment for the world renown Jacques Littlefield collection. After Mr. Littlefield's passing, some of those vehicles are now at the Collings Foundation part of the JML Military Collection.
Ryton Publications, founded in 1990 by Uwe, has for many years been the leading name for detailed WWII vehicle books. Ryton Publications focused on producing a quality product as well as compiling complete, competent information trusted by collectors, model builders and enthusiasts world wide. Feist Books continues that legacy and is moving to bring new books to market utilizing its extensive archive of material personally curated by Uwe himself.
A talented artist, Mr. Feist has created photo-realistic artwork of many vehicles from WWII Armored vehicles to modern jet fighters including commissioned portraits of famous aces and pilots.
As well as armor vehicles, Uwe also has a passion for aviation. In the early 1980's he spent a year as the project manager to restore the Curtiss JN-4D "Jenny" for Paul Whittier. It is now on permanent display at the Museum of Flight in Seattle, WA.
At present Uwe is working on a new book covering 100 years of German armored vehicles (originally started with the late Walter Spielberger).